Vice-President of SPO Sevmorgeologiya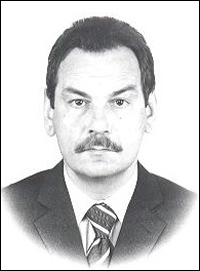 Date of birth – 1961. Doctor of Science, honorable investigator, a member of the Scientific and Technical Council of the Federal Service for Supervision of Natural Resources.
Executive manager for creation a complex security system on the continental shelf of the Russian Federation, the work are performed by request of the Ministry of Natural Resources and Environment and Rosprirodnadzor.